The Weed Man Lancaster, PA team lives and works in the communities that we serve. Offering quality service is our main goal for our customers and neighbors. Meet your Lancaster, PA Weed Man team of lawn specialists who are professionally trained to manage all of your lawn care needs. We're happy to introduce ourselves!
Michael Gavin – General Manager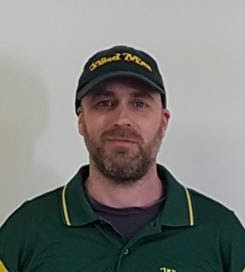 Michael has been with the Weed Man since its Main Line inception in 2001. He started out working part-time completing lawn care estimates and then moving on to marketing and administrative duties and from there to technical work, performing applications. In having experienced every aspect of the business, he can assist and guide the employees in their daily tasks as well as any long term goals. Michael has held Pesticide Certification from the PA Department of Agriculture for over 12 years. A graduate of St. Thomas University in Miami, Michael also holds National Certification in California and Pennsylvania in Viticulture. He enjoys movies, cooking, sports and travelling in his down time.
Teresa Alwine – Office and Administrative Manager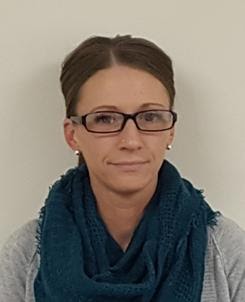 In front of the TV with a glass of Chardonnay streaming movies and TV shows is where you will usually find Teresa in her off time. Currently, she is watching 4 episodes of TV shows and 1 movie per night, throw a book in there during the week and where does she find the time…     We know! By efficiently managing the office and keeping all her ducks lined up in a row. Teresa has been with the Weed Man since 2011, starting as an Administrative Assistant and moving up to Administrative Manager in a few short years.
Other than her passion for the Weed Man, she is big cat and dog lover and contributes regularly to the SPCA.
Ryan Luera – Quality Control Manager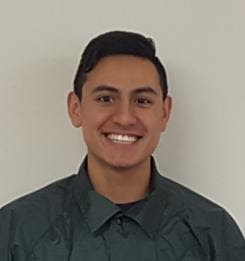 A Henderson High School graduate, Ryan is in his 2nd year at the Weed man. He is versed in a variety of Marketing and Administrative functions at the Weed Man from assisting the office manager with account payable to focusing on customer retention with the Marketing Manager. His primary duty is to communicate with customers to maintain our high quality control measures and standards.
Ryan is a competitive soccer player and snowboarder, as well as being a big Drake fan. He has just picked up the Ukulele, Good Luck!
Isaiah Fuenzalida – Student Ambassador
Student Community Liaison, Isaiah has a powerful voice at Henderson High School working with the Student Union and bridging the gap between the community. He is in his first year at the Weed Man and performs multiple administrative duties, including Accounts Receivable, Data Entry, Telephone Registration Research and Customer Account Services.
In his spare time, Isaiah enjoys listening to music and snowboarding. Fun fact, he can solve the Rubik Cube, with his fastest time being 34 seconds, his average 54 seconds, any challengers…?